I never thought I'd quote Richard Nixon, but let me make one thing perfectly clear: UNC at Chapel Hill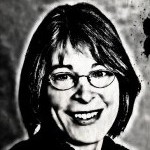 Foundation does not own the land all the way back to Cameron Avenue.
John McColl, executive vice president at Cousins Properties, the company redeveloping University Square, repeatedly told council members during his concept plan presentation Monday night that even though cutting a street all the way through from West Franklin Street to Cameron Avenue might be a good idea, he couldn't make it happen. Because someone else owns those parcels along Cameron Avenue.
Cousins Properties has gone to great lengths to involve the community to ensure that the redevelopment will become what townfolk – the project's future customers – want. Cousins has had multiple meetings to hear from the community and a suggestion box in the form of an interactive website. Cousins took to heart that feedback, and the resulting plan did an excellent job of incorporating those ideas.
Yet council members weren't happy. McColl showed infinite patience in fielding their comments. A major concern pre-plan was that University Square was too far back from the street – a missing tooth, Penny Rich called it. Yet when McColl's plan showed two buildings close to the street, akin to the approved 140 West Franklin project across the street, Gene Pease criticized the buildings for being too close to the street. (140 West was approved before he was on the council, he noted, and he would have voted against it.) The green space was too far back from the street, Jim Ward said, and wondered if grass could even grow in the shadow of tall buildings.
Sally Greene worried that the public wouldn't feel welcome in green space that was so far from the street. But before the night was over, she was backing a suggestion for a permit to keep the space public lest tenants, feeling overwhelmed by the public using the space, try to limit access.
Rich wanted to know how much the parking would cost, as if an extra 25 cents an hour might be a deal-breaker. And would there be affordable housing? (The project is not required to provide affordable units.)
Mayor Mark Kleinschmidt wondered who would want to live behind Big Fraternity Court. (That might solve Rich's concern about affordable housing. Recall that parking for the affordable units at 140 West Franklin was planned to be a couple blocks away from the parking for tenants paying market rate. Why not have 123's affordable units overlook Big Fraternity Court's parking lot?)
McColl didn't once bang his head against the wall. He remained professional throughout. Council members would do well to remember that his company has significant skin in this game. It's not going to build something that the community will reject. It's fine to look critically at a plan and ask questions about details, but please people, pay attention.
– Nancy Oates