I spent last week at my brother's house, on an acreage on the edge of the Iowa town where I grew up. He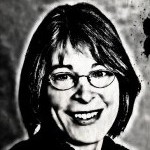 lives at the end of a narrow tarmac road that barely allows two cars to pass one another and still keep all eight wheels on impervious surface. The population of the town hasn't grown that much in the decades since I left home. But evidently residents' need and ability to shop and go out to eat has. The week before last, a traffic light was installed where my brother's tarmac road meets the four-lane.
From the looks of things, my home town's development strategy must be something along the lines of "Approve any commercial project as long as the parking lots are contiguous."
I don't think my home town's leaders meant for what has grown into a thriving commercial area to be as unattractive as it is. But I wish members of Chapel Hill's Town Council could see it before they throw any more money or encouragement toward developing Obey Creek.
Yes, Chapel Hill needs more commercial space to shift the tax burden from homeowners. Yes, commercial development needs to be convenient to get to. Yes, clustering can result in more efficient shopping. But do we really want that section of U.S. 15-501 South to emulate the intersection of U.S. 15-501 North at Mount Moriah Road? They don't call it No Hope Commons without reason.
Chapel Hill's mayor and at least one council member ran on a platform of preserving Chapel Hill's small-town image. Are contiguous parking lots broken only by traffic jams really how we want to say "Welcome to Chapel Hill"?
– Nancy Oates