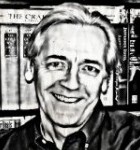 This Town Council sure is hard to figure out.
Council members seemed poised to endorse a bicycle path/pedestrian walkway along Old Chapel Hill/Durham Road last night. Town transportation planner David Bonk said the time was right to start the project. The Blue Cross Blue Shield representative expressed concerns, since the project would shave three-quarters of an acre from its land, but said Chapel Hill's largest employer was ready to enter discussions.
Then Matt Czajkowski brought up the point that putting in the path would take out 294 trees and that the council would never approve a development that would take out that many trees with no plan for replacing them.
Wait a minute – didn't these councilfolk just spend quite a few hours during a couple meetings discussing how important tree canopy is to the town? Now they are willing to lose a whole lot of trees so that people can take an unshaded stroll?
These folks also seem quite prepared to help the Obey Creek development along, and that project will clear-cut 120 acres across the street from Southern Village and, oh, by the way, go back on a promise made to residents that the land would not be developed.
Council members talk about saving trees and make sounds that indicate they value the town's tree canopy, then they crawl all over one another to be the first to yank the chainsaw cords and start cutting.
Jim Ward correctly asked whether there was a way to save some of the trees along Old Chapel Hill Road. By removing a patch of green space that would only accommodate bushes and grass, a good portion of the trees could be saved.
Ed Harrison, who strongly supports the bike path/sidewalk and who lives in the neighborhood, expressed his exasperation that sidewalk/bike path has been in the works for almost 20 years. He didn't want to see any delays in getting the project going.
Penny Rich cast aspersions on the tree count, all but accusing Blue Cross Blue Shield, which opposed denuding the land, of being untrustworthy in its count.
Town staff and state planners will get together to see what they can do to alter the plan and save some trees. The council will probably get a report after the holidays. Makes me wish the council would introduce an element that is rare for this council's approach to policy planning — consistency.
–Don Evans