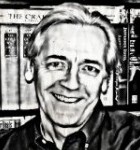 Gene Pease brought up the issue, not me – the issue of trust.
During the Monday night Town Council meeting, after speakers opposed to the Obey Creek development across the street from Southern Village rose again and again to speak to the council, after Town Manager Roger Stancil could not explain coherently what a consultant's fee would cover, after the council was accused of contemplating reversing a promise by a previous council, trust was the elephant in the room.
You even had Mayor Mark Kleinschmidt, following a barrage from speakers and council members, going out of his way to emphasize that the council wasn't trying to do anything behind anybody's back – contrary to what many in the audience and among the speakers seemed to believe.
You had to feel sorry for Pease, though, as he struggled to convey his feelings of frustration at the barrage of emotion and facts presented by the speakers.
"I don't know how the council can make a decision, and then a few years later reverse the decision," he said. "I'm very sensitive to the trust we have to the public on this stuff, and I've got to tell the public, as far as I'm concerned, there's been no back-room anything on this. We're kind of working our way through this like you are."
Pease was correct to bring up the issue. The council has had a number of lapses dog it in the last couple years, from the insurance goof to the Bill Strom replacement fiasco. The trust issue was a factor in the last town election, and could very well cast a shadow over the next one.
Town Attorney Ralph Karpinos likened what has gone on so far as a conversation that is not binding on either the developer or the council. But any talk of exploring a development agreement sounds an awful lot like a plan has been approved somewhere and the council is just looking for a way to play it and come out looking good.
Why would the council even consider breaking the promise made to residents by a previous council? That sounds like a good way to get a council member or two unelected.
The folks who live near the landfill know what it's like to have a governing body choose not to honor its promises. Now the neighbors of Obey Creek are catching on that it's not just disenfranchised poor folks that some council members are quite happy to throw under the bus when a developer waves a fistful of money at them.
–Don Evans