Assessing property often requires a judgment call, especially when selecting comps, deciding how the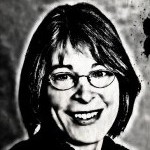 properties measure up against one another and evaluating condition. What frustrates me as a taxpayer is that the county assessors always err in the county's favor.
According to the property tax office, the assessed value should reflect 100 percent of the property's market value on Jan. 1 of the year of the revaluation. Our most recent revaluation was in 2009. The assessment process begins well more than a year earlier. The county begins selecting comparable sales and decides on a valuation even as the market changes. Property owners pay taxes on the assessed value until the next revaluation. Typically, Orange County revalues every four years.
When the real estate market is appreciating, taxpayers catch a break. A property owner who sold his home in December 2004 would have been able to sell it for more than the tax value, which should have reflected the full market value of the home on Jan. 1, 2001, even though he had been paying taxes on the 2001 value for nearly four years. The assessors may have started the process in late 1999, and raised the assessed value above the comps to compensate for the expected rise in the market. It was in the property owner's best interest not to challenge the revaluation, because reassessing its value would likely result in a higher value, and he would pay more taxes, even if the tax rate had not changed.
But for the 2009 revaluation, the market had started to fall during the assessment process. It appears that the assessors did not take that into consideration, setting values as if the market would rise at its traditional steady pace. It did not apply the logic it used in a rising market, when it boosted the value to match the anticipated strong market, by lowering the value in anticipation of a weak market. By the time the revaluation process had finished, the real estate market was in a relative nosedive. The valuations were significantly higher than the price properties would fetch on the open market. Owners, naturally, challenged their revaluations. I don't know of anyone who had their valuations dropped more than 10 percent. And I saw lots of real estate ads touting "Priced below tax value!"
Even if the real estate market stays soft through the next revaluation, expected in 2013, it is unlikely that property owners will see lower assessments. If word leaked out that property values were declining, that could affect our prized AAA rating. Chapel Hill might be dropped from the magazine lists of Top Places to Live. Town manager Roger Stancil and Mayor Mark Kleinschmidt would race each other to the tax assessor's office to stop that scenario.
Don and I live in a neighborhood that the tax assessor expects will increase in value once Carolina North is built. All the homes are assessed at a value higher than what they would sell for at present. On Saturday nights, when we can't afford to go to the movies because we're saving up to pay our tax bill, we sit on the couch and look at our tax valuation and fantasize about being as wealthy as the tax assessor thinks we are.
– Nancy Oates