At various times in my life, I've been comforted to remember that most of the problems I've faced so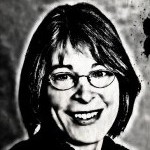 far have been ones that could be solved by money.
The Town of Chapel Hill, on the other hand, seems comforted by the thought that, no matter the problem, it can be solved by consultants. Which, of course, cost money.
At tonight's Town Council meeting, Mayor Mark Kleinschmidt will present the town's initiatives to support the economic development strategy adopted in June 2008. The strategy was to increase the town's non-residential tax base.
First up is a plan to absorb an additional 30,000 square feet of office space from that currently on the market. Succeeding in that goal, according to the staff memorandum, "will work to change perceptions of Chapel Hill to being business friendly … ." The cost? A mere $70,000. Another $30,000 is earmarked for guiding retail development in Obey Creek and along Eubanks Road.
Well-intended goals, indeed. But a couple of easy ways to change perceptions of Chapel Hill to being business friendly would be to actually be business friendly. I walked through Amber Alley the other day and saw that no work has begun on the restoration of the Rathskeller. A group of investors has plans to bring back the popular restaurant. Customers are waiting in the wings. The project first needs a green light from the town.
Altridge Group stands ready to open the doors to a new business incubator and reception space in the former sorority house at 420 Hillsborough Road that has been empty for years. All it needs is the town's approval for a modification of the special use permit.
Franklin West, a group of developers, has plans to pump new life into The Courtyard on West Franklin Street, just as soon as it receives expedited approval for a modification of that special use permit.
Those three projects together make up about 30,000 square feet. The town could hit its absorption goal by the end of the year. In this age of viral marketing, saying yes to these three projects would be a cost-effective way of changing Chapel Hill's business-unfriendly image and increasing economic development at the same time.
– Nancy Oates