Now maybe the county commissioners will listen to their constituents. Nearly 45 percent of registered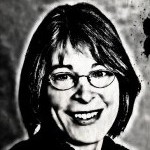 voters cast ballots in yesterday's election, an "off" year devoted mainly to local races and local issues.
According to the election results reported on the Orange County website, precincts in the rural sections of the county were among those with the highest turnout, as did many precincts in and around Chapel Hill. The precincts with the lowest turnout clustered around the university and are some of the oldest neighborhoods in town.
I'm convinced that what drove people to the polls was the proposed sales tax increase. Not so much the extra $30 or $40 a year the quarter-cent hike would cost the average shopper, but the idea that the commissioners' default mode in a budget shortfall was to milk more from taxpayers rather than see what could be trimmed from expenses. Many of us hit hard by the recession are making painful choices of what to do without. We expect at least a cursory effort along that line from our elected officials.
I still recall the supporter of the library bond who spoke at a Town Council meeting earlier this year downplaying the cost to taxpayers of taking on all that extra debt. He said that residents need only give up one latte a week to pay the increased tax burden to add a coffee shop and gift shop to the existing library. I don't know what galled me more – that he expected me to give up my coffee in order that he not have to make a separate stop to enjoy his at the library, or that he was clueless about residents who don't have such luxuries as lattes in their budget at all.
Voters yesterday defeated the proposed sales tax hike. Not only was I pleased with that result, but the voter turnout did my cynical heart good. Your vote can make a difference.
– Nancy Oates