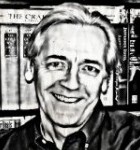 While two town workers have been told to hit the bricks, the Town Council moved quickly Wednesday night to resolve a petition that would use bricks to help raise money for the town library.
The bricks got quick action as the council voted to approve a petition enabling the motion to move forward, but the town workers, who say they have been disciplined for union activities, were left twisting in the wind.
Town solid waste workers Clyde Clark and Kerry Bigelow were suspended from their jobs in September and banned from returning to town property pending an investigation by the town. The town alleges multiple complaints lodged against the two by residents and town workers, but refuses to state what the charges are. The workers claim they are the targets of a union-busting effort paid for by the town and directed by an organization that advises industries on how to stay union-free.
The bricks were part of an effort by the Chapel Hill Public Library Foundation to sell bricks and pavers that would be engraved with the names of donors as a way to raise funds for the library. God knows the town needs to raise money anywhere it can get it to pay for the expanded library. But maybe it could have started by saving the $65,000 consulting fee that was paid to Capital Associated Industries (CAI), a Raleigh workplace consultant that some town workers and several of the speakers last night say was hired in an anti-union effort to keep public workers divided.
CAI (or CIA, as several petitioners called it during the petition) is at the heart of the workers' issue. CAI advertises that it can help workplaces maximize employee engagement through human resources and management advice. The petitioners flat out labeled the company a union-busting service.
Bigelow, who is a lay minister, compared his plight to that of an unskilled worker named Jesus Christ, who was punished for his efforts at enlightenment. Bigelow said his and Clark's efforts to enlighten town workers about management intimidation and health and safety issues are at the heart of town retaliation.
Now, admittedly the brick presentation only lasted about 5 minutes while the petition for the suspended workers lasted more than 30 minutes and at times came to resemble a church revival meeting. Perhaps the council preferred to reward brevity.
But it doesn't bode well for the efforts of the suspended workers, who are black, that the council was more interested in bricks than in its own workers. Council members might do well to remember that many of the bricks that make up the UNC campus probably have the names of slaves carved on them.
–Don Evans