Just as pulling a wisdom tooth makes room for the remaining teeth to realign, the many vacant seats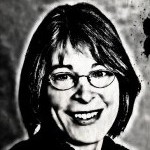 on the dais at last Monday's Town Council meeting allowed similar shifting.
First up on the agenda that night was a proposed change in the wording of the Land Use Management Ordinance pertaining to the amount of recreation space required for development. At present, the town bases its recreation requirement on the amount of land the development will take up. Developers can calculate the amount of land they need to set aside for recreation purposes by looking at the appropriate chart (multifamily or not) in LUMO, finding the zoning for the area they are planning to develop, and multiplying the total number of acres in the parcel to be developed by the multiplier found in the chart.
Town staff, in recognition of the need for increased density as Chapel Hill grows, is proposing that the calculation be based on floor space instead. So, if a 10-story condominium high-rise goes up on two acres of land, the developer would be required to provide recreation space – or payment in lieu – that would more accurately reflect the number of people living there. Staff suggested multiplying the square footage of new residential space by 0.165 in lower-density residential areas, and 0.0825 in higher-density zoning districts. Thus, projects going up downtown would be held to half the recreation space required for lower-density zones.
Only two residents voiced an opinion. Developer Scott Radway called the proposed change a great improvement over the current ordinance. Will Raymond, who approved of the concept, noted a weakness in the plan: Halving the requirement for high-density developments shifts the recreation burden from the developers to the rest of the community. Neighborhoods outside of downtown would be subsidizing high-density developers.
Raymond has long been a supporter of green space downtown, and rightly so. At present, people who work on the west end of downtown have no place to go for a lunch break other than a restaurant, unless they hike to campus. And even then, there are very few places to sit outdoors, other than the ground. A pocket park or public green space would offer a welcome respite for those who spend the rest of their day under fluorescent lights. If anything, people in high-density areas need more recreation space, not less.
Council member Jim Ward was the first to speak and said he agreed with Raymond. Developers profiting from high-density development should carry their weight when it comes to recreation space for the people living in their projects. Gene Pease added his support for Raymond's comments.
The matter returns to council on Nov. 22.
– Nancy Oates