Franklin West LLC threw down the gauntlet. We won't know until Nov. 22 whether the town will pick it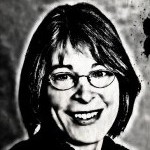 up.
At the public hearing this past Monday, a representative of Franklin West, the group of investors who bought The Courtyard after it was foreclosed on, went over the scaled-back plans for a special use permit modification. In the modified plan, Franklin West has reduced the number of residential units from 21 to 13, and because of the reduction, has scrapped plans to replace a single-story building in the complex with a four-story building. The parking deck, originally planned to have four stories, now will have only three.
The challenge comes in constraints by the developer's lender. In order to secure financing, the developer must have the town's approval of the modified SUP by Dec. 31 of this year, and the certificate of occupancy by Aug. 1, 2011.
Recall that when the Altridge Group inquired about modifying the SUP on the former sorority house at 420 Hillsborough St., the principals were told that the process would take a good 18 months.
As for the C of O, work shouldn't start before the SUP has been approved (just ask the developers of the Lightner Center in Raleigh about that). And from what I know about renovations, you'd be hard-pressed to get a kitchen remodeled by Aug. 1, even if you started today.
Barely a quorum was present Monday night to hear the presentations and comments. Ed Harrison, on the Triangle Transit board of trustees, was in Portland, Ore., representing Chapel Hill at a national transit conference. Sally Greene, Laurin Easthom and Donna Bell were out for personal or business reasons, according to Mayor Mark Kleinschmidt, and town manager Roger Stancil sent deputy town manager Flo Miller in his stead. But those in attendance seemed to view the modified plan favorably.
The other challenge pertains to P.H. Craig's parking lots abutting two sides of The Courtyard property. The modified SUP asks that the parking lots be severed from The Courtyard's SUP, which Craig supports. However, that leaves him with three parking lots in what is residential zoning. He has applied to the town to have the land the parking lots are on rezoned, but it is unlikely that the town will approve the rezoning by Dec. 31, the date that Franklin West has to have its modified SUP approved.
Craig endured 5 years of agitation and loss of revenue after former Courtyard owner, Spencer Young, stopped paying rent on the parking lots. Craig doesn't need any more distress by having three parking lots out of zoning compliance.
We would love to see the town move with alacrity to approve Franklin West's application for a modified SUP. We would treat it as a case study to help other businesses trying to make a go of it in Chapel Hill.
– Nancy Oates