At tomorrow's Town Council meeting, the public ostensibly will have a chance to give the council feedback on taxpayer-financed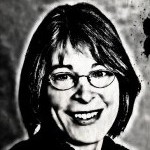 political campaigns, also known as the Voter Owned Elections program. It's no secret that I think VOE is a poor use of taxpayers' money. But it looks like it's here to stay. The proposed amendment before council tomorrow night is only to raise the spending limits and contributions, not to decide whether the program stays or goes.
That said, if the program is to remain true to its charter, it should be limited only to candidates not currently in office.
VOE was started as a way to open up the council races to a broader range of candidates, people who may not have the thousands of dollars it takes to run a successful campaign. The idea was that with taxpayer funding for the campaigns, the composition of the council would more accurately reflect the populace and get a diverse mix of perspectives.
Extending funding to incumbents doesn't meet that end. Incumbents have name recognition, and that goes much farther than any number of campaign signs stuck along the side of the road.
Researchers in a branch of psychology that studies how people make decisions found that when people aren't sure of the "right" answer, they tend to choose the answer that is most familiar to them. And that holds true, even when the reason the answer is familiar to them is because they have a negative association with it.
So, voters who go to the polls to vote for one particular candidate and decide, while they're there, to color in the lines to vote for candidates running for some other offices they don't know much about may end up voting for candidates whose name they recognize, even if those candidates have supported causes not in the voter's best interests.
We would like to think that people don't go to the polls unless they've thoroughly researched each candidate and can make an informed choice. But I'm not so naïve as to believe that's true for every voter.
Incumbents have the advantage of name recognition; they don't need to spend as much on getting re-elected as a newcomer does to getting in office the first time. If my taxes have to go toward financing someone's political campaign, at least let it be to support the lofty goals that the VOE espoused at its inception.
– Nancy Oates