You'd think that Mayor Mark Kleinschmidt, a lawyer, would know better than to try to bluff in a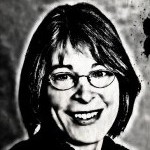 situation where he could so easily be proved wrong. Yet Monday night's Town Council meeting had shades of prosecutor Christopher Darden asking O.J. Simpson to try on a pair of shriveled leather gloves, which led to defense attorney Johnnie Cochran chanting, "If the gloves don't fit, you must acquit."
During the discussion Monday night of what to do with the building at 523 E. Franklin St., former home to the Chapel Hill Museum, Kleinschmidt insisted that the council had agreed to fully fund the museum, in fact give the museum more than three times the money its director asked for to make repairs. "We can go to the tape," Kleinschmidt said.
So yesterday we did. In the video of the June 2, 2010, budget work session, council members clearly stated that the museum would not be fully funded for the year. The council voted to fund the museum for 3 months of operating expenses, followed by 9 months of one-third of the operating expenses and no money for capital improvements. Penny Rich voted against that plan, not wanting to give the museum any money because she hadn't seen the museum's business plan.
Don Boulton, chair of the museum's board and a founding member since the museum began 14 years ago, said the town has had the museum's business plan and its financials all along. The reports have been prepared by Stephen Rich (no relation to Penny), a former financial executive of a global corporation. If the town thought anything was lacking in the financials, it never let the museum know.
Of all of the buildings the town owns, the museum building is the only one it does not maintain. Every repair the town made, it billed back to the museum, said Harry McLean, president of the Chapel Hill Historical Society, which sublets space in the basement of the building from the museum.
McLean understands why the town is so anxious to fill the building with a tenant immediately. If the museum lies empty, the town would need to bring the building up to code before it could bring in new tenants. Beautifully designed but poorly built 45 years ago, the building is not up to code, and making it so, plus fixing its myriad problems (such as failing ductwork that lies under a poured concrete slab) would likely cost close to $1 million, said McLean, owner of Chapel Hill Design, a building design and construction company.
Hearing town manager Roger Stancil say he'd like the building to be filled with tenants that generate revenue for the town has McLean a bit anxious. The Historical Society recently completed nearly $50,000 of improvements to its space with the understanding that it would be allowed to stay regardless of what happens to the museum. But it has no lease.
"If the town makes our performance standards too onerous," McLean said, "we'll be out, too."
– Nancy Oates