Perhaps it's my Midwest, Protestant upbringing that prevents me from enjoying a party unless everyone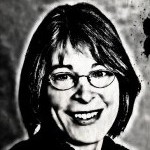 is invited.
Every year, I go on the Parade of Homes, touring only the priciest entries. I love seeing what people with more money than they know what to do with do with it. The economy has had its effect this year, for sure. The highest-priced homes are less ostentatious than in years past but still are beautiful places to call home. And that is no less true at Greenbridge, which not only has its $1,011,000 condo open for Parade but all the lower-priced units on that floor open as well. By lower-priced, I mean high $600,000s to about $800,000. And that doesn't include the monthly maintenance fee.
The high prices surprised me. When I got home, I got on the Internet and saw that condos in Manhattan were a much better deal. And Manhattan has more public green space than Chapel Hill.
Looking out toward the horizon, you'd wonder why Chapel Hill needs a tree ordinance. From the vantage point of eight stories up, Chapel Hill and Carrboro appear to have a tree canopy of about 95 percent. It was only when I looked down that I got a little uneasy.
Views of the street show the rooftops of modest businesses and the houses and yards of a neighborhood that is a mix of working class, once-were-and-would-like-to-be-again-working class and given-up-hope-of-ever-again-working class.
The Greenbridge brochure I picked up when I entered the building read "Comfort. Conscience." The adjectives were synonyms if you looked up and over at the grass-topped roofs of the adjacent wing of Greenbridge, but antonyms if you looked down.
No doubt about it, you'd have to be well off financially to buy a unit in Greenbridge. And maybe siting a luxury apartment building across the street from residents who could never aspire to live there unless they won the lottery is part of the "Conscience" half of Greenbridge's marketing campaign. Maybe every time they enter their condos, Greenbridge residents remember how fortunate they are, and that inspires them to volunteer at the shelter or write a sizeable check to a human services nonprofit.
This is the last weekend of Parade. Tour Greenbridge. And make sure you look down.
– Nancy Oates