Dan Ariely, in his book Predictably Irrational, tells of a study he conducted in which he asked people to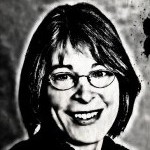 choose between two prices for a service. The vast majority chose the lower price. Then he presented the same scenario, keeping the first two prices the same but adding a third, higher, price. The vast majority chose the middle price, which was the higher price they had rejected when only two options were presented.
Evidently, town manager Roger Stancil has read that book. After turning down the Chapel Hill Museum's request for $49,000 in June, agreeing only to $20,250, Stancil was back at the podium last night lobbying for Town Council to approve $95,000 in much-needed upkeep because the building at 523 E. Franklin St. is in such poor condition. (The museum had asked for $15,000 for basic repairs.)
And though the body was not yet cold (the museum still occupies the building until Oct. 15), Parks & Recreation director Butch Kisiah presented a plan for the building to be used as a performance satellite for the UNC art department. And Harry McLean, president of the Chapel Hill Historical Society, made a plea to continue to use the lower-level rooms for the society's programs and collections, which now include the bound volumes of The Chapel Hill News, dating back to 1923. After another downsizing recently, the CHN deemed the bound volumes a nuisance that it had no room for, so off-loaded them to the Historical Society.
Council member Matt Czajkowski, who had asked Stancil to prepare financials for the proposal, asked that they be projected on the screen. Stancil said they couldn't, but the technical staff found a way. Why did the town say it could afford only $20,250 for the building in June, but now blithely propose spending $95,000, he asked. And why was there no public discussion of how to use the building? Why not pay the building expenses for three months and open public discourse on how the building should be used?
Mayor Mark Kleinschmidt said the council had agreed last June to fund $50,000 for maintenance, even though the museum had asked only for $15,000, but that the museum announced it would close anyway. "We can go to the tape," he said, to prove he was right.
We didn't need to. Nearly every council member spoke up to say Kleinschmidt was wrong. And as more council members sided with Czajkowski, Stancil interjected that the building would really need $300,000 to $500,000 to be fixed properly. Kisiah opined that he estimated it would take about $1 million to make the repairs. Then Stancil came up with a new offer. How about $75,000 plus $11,000 the council agreed to spend on expenses last June?
To six of the eight council members, $86,000 certainly sounded better than $1 million. Czajkowski and Laurin Easthom held out for three months' funding so the public could offer input. Donna Bell was absent.
– Nancy Oates