Don't you hate it when your own words are thrown back at you in an argument?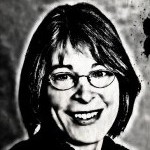 Council member Jim Ward must have been thinking that during the Town Council meeting of Sept. 27 when Citizens for Responsible Growth lined up a passel of experts to speak out against rezoning part of the Jordan Lake watershed to allow the Obey Creek mixed-use development to be built.
In 2004, builder Scott Kovens proposed constructing about 600 houses on the 120-acre tract along the east side of U.S. 15-501, across from Southern Village. At that time, a Mayor's Committee on Obey Creek development, headed by Ward, rejected the development as too dense. The committee wrote: "The Committee's conclusion regarding existing land use policies in the Southern Area is that the existing policies were put in place thoughtfully and with benefit of a highly participatory process, … An argument can be made that all policies can benefit from periodic review; however, there is not evidence that current conditions warrant such a policy review for the Southern Area at this time."
Kovens, a resourceful businessman with a wicked sense of humor, brought developer Roger Perry into the redevelopment plan. Perry, a principal of East West Partners, has earned a reputation as someone who can win town approval of controversial developments (think Meadowmont and East 54) and make them a commercial success. In May, Perry presented the concept plan for Obey Creek that showed 1,200 residences and 870,000 square feet of office/commercial space, including a 120,000-square-foot hotel, on 38 acres. The remaining 82 acres, much of it too steep to build on, would be designated a town park.
Perhaps because the Obey Creek proposal was presented under Perry's brand, council members kept an open mind. They did ask Perry to scale back the height of the 10-story buildings that would front the project along the highway and reduce the density.
Mayor Mark Kleinschmidt dismissed the Citizen's for Responsible Growth presentation as being too soon in the process. An application for a special use permit had not been received, and the time for residents to present feedback would be at that rezoning hearing. But might he then say that plans have proceeded so far along that it would be unfair to ask the developer to start over again? That's the impression I got from his response to the public comments on siting the homeless shelter on Homestead Road.
I half expect Kovens to present a revised version of Obey Creek, this time the same 600-home development he proposed six years ago. Compared to the mixed-use behemoth presented in May, this 2004 redux plan would seem downright eco-friendly.
– Nancy Oates