Gene Pease's chair sat empty at last week's Town Council meeting. We don't know why. Mayor Mark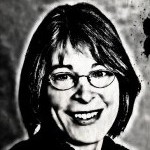 Kleinschmidt didn't say. When Pease missed the council's season opener, the business meeting on Sept. 15, Kleinschmidt announced that Pease was out sick. So why didn't the mayor tell us why Pease was absent last week?
I'm not suggesting Pease blew off the meeting because he wasn't in the mood. I'm sure he had a legitimate reason. But voters need to know what it is. Last year, when Jim Ward had to miss a series of meetings because a class he taught met on Monday nights, Kleinschmidt let us know why Ward would be away. When Sally Greene and Matt Czajkowski were away on family business, Kleinschmidt announced that, too. So it's not that Kleinschmidt has a personal policy of not telling the public why a council member misses a meeting.
Voters have a right to know why council members aren't at a meeting that voters elected them to participate in. Whether a council member's absence is due to illness, family matters or responsibilities of their day job, voters should be told the reason. In an information vacuum, voters might conclude that the council member simply didn't show up, and the mayor doesn't know why. Or that the mayor doesn't approve of the council member's reason and by virtue of his silence, encourages voters to form a negative impression.
At the Sept. 15 business meeting, the council drafted a code of ethics. Transparency wasn't specifically a part of the code, but maybe it should be. The mayor could begin to put transparency into practice by consistently letting the public know why council members aren't at a meeting.
– Nancy Oates