Having spent my formative years in the Midwest, I appreciate undulating fields of vegetation, broken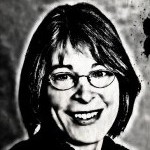 only occasionally by a mitered stand of trees planted to protect a farmhouse. So the notion that the only way to have an eco-friendly community is to make sure 40 percent of it is covered by trees at least 20 feet tall strikes me as odd.
Scott Radway, a developer, and Phil Post, an engineer who's had an integral role in many properties being developed, also took exception to the proposed changes to the Land Use Management Ordinance pertaining to tree cover brought before the Town Council last Monday night for approval. Mary Jane Nirdlinger, announced as the new assistant planning director for the town, made the presentation, along with Curtis Brooks, the town's urban forester. If approved, the new rules would go into effect March 1, 2011, and the town would report back to council 24 months later.
At present, the town protects individual trees; the new ordinance would require a set percentage of tree canopy, the wingspan, as it were, of the branches at the widest point of a tree at least 20 feet tall. Trees shorter than 20 feet don't count toward the canopy; neither do trees planted in a Department of Transportation right of way. No exemption is given for ponds or meadows. Would developers be forced to drain ponds to make room for trees or break up a meadow by salting it with trees, Post asked. The revised ordinance doesn't account for trees that will grow to taller than 20 feet but aren't there yet, and it ignores the value of understory trees, Post said, like crape myrtles and redbuds that never will reach a height of 20 feet but add beauty to the landscape. Trees compete for water and light; covering 40 percent of the land with tall trees would likely prevent smaller trees from thriving. Post also recommended feedback to council after 6 months, not 2 years.
Radway, who left his own birthday party to wait for a chance to address council, pointed out the fuzzy language of the ordinance that could cause consternation down the line. Some parts of the ordinance are only "recommended" while others are "required." In Radway's experience, anything marked "recommended" will be ignored. If a parcel of land has no trees on it before development, do some have to be planted? Or does the ordinance apply only to the maximum amount of tree canopy that can be removed? The ordinance specifies mitigation fees for developers who don't comply, but who decides whether the developer can opt to buy out of the canopy cover: town staff, council or developer?
Council member Jim Ward noted the ordinance had no protection for root zones, to which a sheepish Brooks replied that protecting roots out to two-thirds of the drip line goes without saying. Ward countered that the number of dead tree crowns he's seen around town would argue otherwise. He also recommended that downtown property owners contribute to the tree mitigation fund. (Downtown properties are exempt from the ordinance.) Other council members voiced their concerns, including Sally Greene, who urged that Neighborhood Conservation Districts be allowed to set their own canopy requirements.
The council declined to vote. The matter returns to council on Dec. 6.
– Nancy Oates