While foraging for something for dinner one night last week, Don and I realized we were one ingredient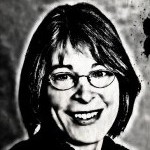 short for anything we wanted to make. Not wanting to be so environmentally unfriendly as to drive to the grocery store for just one item, one of us got the idea of going by bike. After all, Chapel Hill had recently received an award as a bicycle-friendly community. Though it was rush hour, we knew a back way to Food Lion, so we pumped up our bike tires and took off up Piney Mountain Road. Emphasis on the "up."
First, bicycling is harder than it looks.
Second, why any town with the word "Hill" in it could be considered for a bike-friendly award is a mystery.
Be that as it may, many intrepid people bike regularly, including Town Council members Matt Czajkowski and Ed Harrison. And at Monday night's meeting, council had to consider a change in the number of bicycle parking spaces that commercial properties are required to have.
But as the last item on the agenda, it didn't come before council until about 11 p.m. There was tension in the smile of town planner J.B. Culpeper as she made the presentation; her demeanor said, Just approve the changes we recommend, and we can all go home and get some sleep.
Fortunately, Town Council members doggedly kept their focus on taking care of business. I give them a lot of credit. The fun parts were over; the audience had gone home. Many of them had to get up in seven or eight hours to start their day jobs. Who could blame them if they didn't see whether one bike parking space per six residential units was sufficient in an apartment complex, as the Planning Department recommended, or one space for every two units was better, as the Bicycle and Pedestrian Committee had recommended.
They hashed it out, even the non-bikers, considering whether bike riders would park their bikes inside their apartments or leave them locked up in the town-mandated bike racks, whether quality of parking space (i.e., were the spaces protected from rain and sun?) would make a difference in the amount they were used, and whether the number of spaces was calculated to consider only apartment residents or visitors.
Jim Ward made a couple of good points: If we're trying to create a bike-friendly environment, we need to plan for people to use their bikes, and that includes providing places to park them. And, strategically, wouldn't it be better to ask a developer to provide more spaces and reduce the number later if the need weren't there, rather than to require fewer spaces and have to ask for more later?
When it came time to vote, the Planning Department's recommendation only had five ayes (Gene Pease was absent), and it needed six to pass on a first reading. It will come back for a second reading at a later date.
– Nancy Oates