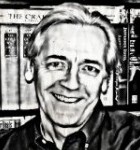 Some things you can rely upon – death and taxes. And The Chapel Hill News in your driveway, whether you want it or not.
That's why Judith Siegel spoke to the Town Council at Monday night's business meeting. Siegel, who has lived in Chapel Hill for 32 years, stood before the council and implored its members to help her with the problem — the paper shows up in her driveway twice a week, even though she doesn't want it and has made that clear repeatedly to the paper's circulation department. She has talked to the circulation manager and to her carrier. Neither could help her.
It's a common complaint. When I worked for the paper in the newsroom, I often got calls from folks who wanted delivery stopped. The callers usually had found no satisfaction with their phone-tree contacts and were searching for a live human to complain to. I always patiently took down the complaint and contact information and then took a walk downstairs to hand-deliver it to a circulation representative. I knew the only positive thing that would come out of it was a little exercise for me. And I always knew that the person I gave the message to would not be able to stop the paper.
Here's the reality: The CHN is published not to keep people informed about their neighbors or town business. Rather, it's an advertising vehicle for Durham and Raleigh businesses – in common parlance, a shopper. The paper's owner, The News & Observer, has a contract with its advertisers that each edition will be delivered to 22,000 households. If those papers don't reach all those addresses, the N&O would be in trouble with the folks who pay for the ads. The news is secondary at best, and it's often painfully obvious that the decision-makers at The N&O would rather put anything but news in the paper.
The council received Siegel's petition and Mayor Kleinschmidt promised her the town staff would come back with a recommendation to fix her problem. Siegel told me Wednesday afternoon that she did not receive a CHN that morning – the first time in three and a half months. She is keeping her fingers crossed because this has happened before – the paper will be stopped after she has called but will resume later.
The Chapel Hill News can seem more like a curse than a newspaper – it will never go away. You can't stop an automatic newspaper. And you can't stop death. But at least with death, there's an end – The CHN seemingly will continue to be delivered even after death.
–Don Evans