At last Wednesday's Town Council meeting, viewers received a tutorial on municipal bonds, tax-exempt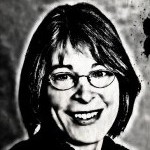 vs. Build America Bonds.
At last night's meeting, we learned about continuing care communities. And for those who had not been heretofore aware, it was a real eye-opener to learn how much it can cost to live out one's golden years.
Last night Carol Woods made a concept plan review presentation to lay out its plans for an expansion to Building 1, an apartment building on the 61-building campus, that would add 18 apartments, recreation space and an art studio. By slipping in a lower level on the same grade as the parking lot, the planned addition would eliminate what is now something of a climb from the parking lot to Building 1.
Overall, the council members' initial reactions seemed to be approving. They liked that Carol Woods was building up not out, reducing sprawl, as it were, and including green features.
Matt Czajkowski brought up the idea of affordability. If Carol Woods were not a nonprofit, regulations would require a certain number of the 18 new units to be affordable.
Pat Sprigg, CEO of Carol Woods, explained that its residents aren't buying real estate, they are buying a contract for care. The larger, more expensive units subsidize the smaller, less expensive ones. And since it opened in 1979, Carol Woods has never kicked out a resident who has outlived his or her assets.
For those who are not already familiar with the cost of aging, either through experiences with parents or through firsthand experiences in retirement, the figures that Sprigg bandied about were sobering. Forget about trying to live on Social Security – assuming that is even available by the time many of us retire. Each of us is going to need a nest egg of several hundred thousand dollars.
Donna Bell ended the meeting by underscoring the importance of Chapel Hill having pockets of affordable housing for seniors to be able to control their costs. But housing is only one factor. The main expense of aging comes in the form of medical and skilled nursing care, the extra help we will need as our bodies break down and we can't do even basic daily living tasks. And don't expect those costs to go down, even with President Obama's health-care reform.
– Nancy Oates