Poor, beleaguered Franklin Street. First, people complain that it has too many empty storefronts. And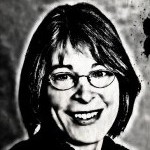 then once the spaces begin to fill up, the whinging starts that the businesses aren't the right kind. Too many restaurants, bars and Carolina souvenir shops, they say. Some long for an independent bookstore; Chancellor Thorp yearns for a Barnes & Noble, even though UNC has a perfectly good bookstore right on campus.
Come to think of it, the campus has a coffee shop, a place to buy pizza and fast-food sandwiches, and free movies. Yet their competitors on Franklin Street don't lack for customers.
For years I've heard the lament, "No one goes downtown anymore." I think what they mean is, "No one drives to Franklin Street anymore." Of course they don't – there's no place to park. Yet anytime I've walked along Franklin Street, the sidewalks are full of pedestrians.
Maybe Franklin Street has just what it needs to serve a college town.
Over the summer, I toured several college campuses. The admissions officers always ended their spiel by urging us to visit some particular street near campus to see what that town had to offer students. Invariably, the street was a block or two long, lined with coffee shops, cafes, college souvenir shops and a bar or two.
Old-timers, excuse me, longtime residents of Chapel Hill, sigh deeply at the reminder that Franklin Street no longer has a grocery store, and it will need one once all the condos of Greenbridge and 140 West Franklin come online. If this idea of a walkable downtown is to fly, Franklin Street will also need a liquor store.
Everything else is already available on Franklin Street – a drugstore, hardware store, children's clothing store, women's clothing stores, a men's haberdashery, a movie theater, art galleries, bakery shop, chocolate shop, ice cream shop, donut shop, coffee shops, smoke shops, bike shop, copy shop, comic book store, used bookstore, game store, massage parlor, beauty salons, children's play space, courthouse, bank, post office, churches, a funeral home, and bars and restaurants of all ilk. What else do we need?
One could live and die on Franklin Street, as soon as we get a place to buy groceries and liquor.
– Nancy Oates