Goodness knows I've devoted enough of my life to grocery stores to weigh in on the Costco debate.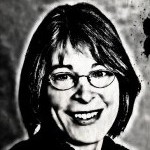 State Sen. Ellie Kinnaird is leaning hard on town leaders in Chapel Hill and Carrboro to reach out to the members-only warehouse store that sells groceries and pretty much everything else you'd need for daily living. Durham has a Costco, and many other big-box stores that draw shoppers and their tax dollars out of Orange County. Kinnaird wants such a sales-tax revenue generator for Orange County, not to mention the additional jobs for her constituents, jobs that pay more than double what Costco's competitors pay, if Kinnaird's information is correct.
And who could argue with that? The problem is where would you put a Costco? Chapel Hill and Carrboro are fairly saturated with grocery stores. The only spot that will need a grocery store in the near future is Franklin Street, what with the boomlet of condos opening up. But Franklin Street wouldn't fit Costco's criterion of being close to an interstate. And besides, where would customers park?
Chapel Hill's economic development officer, Dwight Bassett, said Costco has two options that he can see: 30 acres near the intersection of Eubanks Road and I-40, not far from the Harris Teeter at Chapel Hill North, and a spot in Ram's Plaza, where it would replace or compete with Food Lion. Siting a Costco where it could put another established store out of business seems somewhat counterproductive from a tax revenue-generating standpoint.
I'd like to see Costco put its store in Village Plaza on Elliott Road in the desolate gap where the Village Plaza Theaters used to be. Zoning and parking in place; plenty of homes nearby to form a customer base; different enough from Whole Foods so as not to compete.
And if the increased tax revenue eases the pressure on property-tax payers, what's not to like?
– Nancy Oates