Just as I'm trying to figure out how to set up an online tip jar so that Don and I can spend more time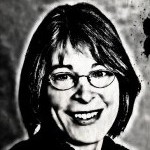 on the blog and less time on work that pays money, I read that the Philadelphia city government requires blogs to be licensed. The City of Philadelphia expects bloggers to pay $300 for a business privilege license and, of course, pay taxes on any and all revenue that comes in from the blog.
The law amounts to a tax on free speech.
The city requires that anyone engaged in any activity for profit be licensed, whether or not the business actually turned a profit. Bloggers, and editorial writers across the country, argue that bloggers don't intend to make a profit. We provide a digital microphone so that voices from the community can be heard. The type of change we seek does not jingle in pockets; ideally, it resonates among voters, who on the appointed day, will go to the polls and make change happen.
Pundits call Philadelphia's law "management" as opposed to "leadership" and point out that the licensing requirement shows a lack of wisdom among those who make up Philadelphia's governing body. Many municipalities are scrambling to find the money to meet their budgets. Still, the move seems akin to feeling around under the sofa cushions in hopes of finding enough quarters to go to the Laundromat.
We hope that Chapel Hill's town council doesn't latch onto this idea of licensing blogs. But once council meetings resume Sept. 15, we'll be reading the consent agenda carefully, just in case.
– Nancy Oates