I wish we had some cover-up to explain our nearly two-week silence. But it was much more plebeian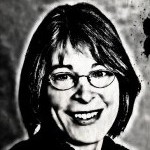 than that – we needed money. Rental property I needed to refurbish before new tenants moved in; a course Don needed to take to further his career; our regular freelance assignments that allow us to pay our ever-increasing tax bills; and our aging bodies that need at least 4 hours of sleep at night to function the next day, all elbowed aside time we would spend on the blog.
I still don't feel up-to-speed on all that is going on in town government, but an assignment I've been working on recently has left a pit in my stomach when I think about Chapel Hill's cavalier spending. I've been talking with investment company founders, bank presidents and finance professors about the financial crisis. Some of them warn of cities and states on the brink of a municipal crisis due to underfunded pension obligations. Chapel Hill is not immune.
Last fall, as I recall, Mayor Mark Kleinschmidt patted town staff on the back for setting aside $400,000 a year toward the town's $32 million pension obligation, saying that was more than many towns put aside. But is that sufficient?
Federal law requires that credit card companies print on the bill how long it would take to pay off the balance making only the minimum payment, and how much sooner the balance would be paid with a larger payment. But that is predicated on adding no further charges to the account. Does our $400,000 "payment" take into account the additional "charges" of people retiring from town government at higher salaries who are living longer?
Many companies have replaced pensions with 401Ks for employees because retirees are drawing pensions for several years longer than the pension fund planned for. I don't know whether the town has switched to a 401K plan for its new hires, and I won't be able to find out until town offices reopen Tuesday. But even if we are no longer adding people to the town's pension plan, funding $32 million at $400,000 a year will take 80 years.
Any shortfall has to be made up by raising taxes or cutting services.
But at least we'll be able to debate that over coffee at the new library coffee shop.
– Nancy Oates