If you're going to double the size of the public library, you had better double the amount of parking, right?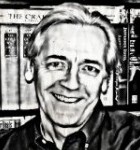 As I circled the parking lot at the public library Monday at 11:30 a.m., I wondered what was going on – all the library's 110 spaces were taken, and there were several vehicles prowling for parking, the drivers obviously hoping to pounce on the next space that opened up. Several creative motorists had established their own parking spaces along the fringes of the lot.
The library is busy these days. The facility recently celebrated its 1 millionth checked-out item this fiscal year, which ends June 30. That's a new record for the facility – the addition of DVDs to the collection has boosted those figures. And some credit is due to the lousy economy, which can be thanked for forcing folks to check out books instead of buying them and has added to that record-breaking circulation.
As summer has kicked in and the schools have recessed, the library will remain a busy place. I saw a lot of families waiting patiently in line at the circulation desk, parents and kids holding scores of books to check out.
So it's a good thing the recently approved bond issue includes plans for adding 120 parking spaces, because they will be needed. Now that the town has decided to end bus service to the library, driving and walking are the only ways to arrive at the front door unless you feel like hopping onto a bicycle.
The added parking and traffic back and forth along Library Drive also will mean that the sooner a stoplight is installed at the intersection of Estes Drive and Library Drive, the better.
Seems like public parking will always be an issue in Chapel Hill, even at the library. You could check it out. And it looks like library planners had better come up with a way to fast-track electronic circulation as soon as possible.
–Don Evans