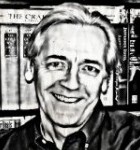 There's one way the U.S. Census is saving money – on office space.
At least, that's what's happening in Chapel Hill. On Thursday, I met up with a crew leader, one of the folks who coordinate the actions of a group of enumerators, who is using the last three rows of tables at a Burger King as his group's office space. He and his assistants have spread out their binders and stacks of Enumerator Questionnaires on the Formica table tops and seem to be doing quite well in those surroundings. No water cooler and no snack machine, sure, but also no tax money spent on expensive space.
These crew members are keeping track of the work to count Chapel Hill's population at about the least expensive place they could find. And I like that.
I like it because it is a very efficient use of space that would otherwise remain mostly empty. And the space sure doesn't cost much. What does Burger King get out of it? Well, it doesn't hurt when hungry census enumerators come in for their assignments and see ads for Whoppers, fries and cold sodas. The smell of burgers and fried foods will quickly take your mind off population counts.
Maybe the Town of Chapel Hill should think outside the box and see about finding alternative office space. I'll bet there's plenty of unused space in other establishments around town that would just love to have a gaggle of town office workers stationed in their space, doing the taxpayers' business without using the taxpayers' money. Good for business and good for town expenses? Sure seems like it.
–Don Evans