As UNC alumni from 40 or 50 years ago can and will tell you, much has changed on campus and in town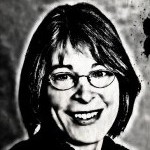 over the decades. Chapel Hill is no longer the quaint little village whose merchants accepted IOU's for tickets to the picture show when the banks closed in the 1930s; or where students wore coats and ties or dresses and high-heels to football games as they did through the mid-1960s; or where campus officials heeded town residents' complaints about loud rock concerts. Many of the changes to the town have come about because of changes in the university, and at tonight's council meeting, we're once again faced with an issue of how to grow together.
Council will hear comments from citizens tonight about two proposed large developments: The Cottages, on Homestead Road, and Obey Creek, across from Southern Village. Together they are meant to accommodate housing, office and hotel needs anticipated as the university grows.
The Cottages developer is upfront about its 330 units (1,120 bedrooms total) providing student housing, although it may want to tweak its design somewhat. The plan calls for some five bedroom units. Chapel Hill ordinance does not allow more than four unrelated people to live together in a single unit.
Obey Creek, a Scott Kovens project (though Roger Perry of East West Partners signed the concept plan application), plans 1,200 residences, along with 870,000 square feet of office/commercial space, which includes a hotel.
The Community Design Commission generally gave a thumbs-down to Obey Creek, mainly because, with 10-story buildings along its frontage, it seemed too large-scale to fit in with its neighbors. Not to mention that the additional vehicle traffic streaming into campus from the south would soon overwhelm even the planned widening of South Columbia Street.
Some Town Council members were critical of Bridgepoint, a much smaller mixed-use development across the street from The Cottages due to the increased traffic it would generate. Residents who live near the proposed site are expected to voice objections at tonight's meeting. Residents who live near the proposed Obey Creek expressed discontent at the Community Design Commission meeting.
So, where do we grow? And make no mistake, if UNC grows, so will the town. Where do we house these new residents? Where will they shop? How will they get where they need to go?
We need to find answers we can live with. Our quaint little village is no more. But we can still build a town we love to call home.
– Nancy Oates