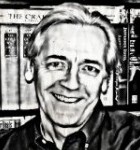 Time is running out on resident input on the town budget for fiscal 2011. A public forum in April was scheduled by the staff without providing any budget details, which pretty much negated any discussion. Then the Town Council canceled a budget work session planned for May 5. The council has three other work sessions planned – one for Wednesday and then two more, on May 19 and June 2. Then it's time for the council to adopt the budget on June 7.
Not many opportunities for public feedback on how the town will spend the taxpayers' money. And the schedule is so compacted, it seems the council doesn't want any feedback.
Town Manager Roger Stancil was all cheerfulness and light as he told the council Monday night that his budget will maintain the current level of services without a tax increase. The town will use budget savings, a dip into the fund balance and no increases in department budgets to adhere to a General Fund budget of $52.6 million and total town expenditures of around $83 million.
Now that the county, which is in dire budget shape and is looking for every dime it can find, plans to distribute state sales tax money on a per capita basis (there was some worry that the commissioners would go with an ad valorem system to save the county a million bucks), Chapel Hill won't have to make up what could have been a $2.5 million gap (as Laurin Easthom pointed out, that would amount to a tax rate increase of 7.9-cents per $100 of property valuation). I wouldn't count on that money being there next year, though. County soothsayers already are expecting next year's fiscal situation to be worse than this year's.
Still, the public seems to have been shortchanged on a process that should have been as open as possible. There was no public discussion or input on Monday night – just a presentation by Stancil and some questions by council members. Public input could come on Wednesday night. And the you can get a look at the budget by visiting www.townofchapelhill.org/budget
But I can't help but wonder whether the lack of opportunities to scrutinize the budget could have anything to do with a prevailing desire on the council to launch another big spending spree on its Cadillac library during one of the worst economic downturns in memory.
–Don Evans