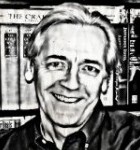 In a comment to my post "Keep the taxman busy" from Thursday, Terri Buckner asked what I would give up in county services. That got me to thinking, which often gets me into trouble. But I came up with a number of items from the fiscal 2010 budget that I believe could be trimmed or at least scaled back.
The county budgeted $25,000 on recruitment in FY2010, as well as $10,000 in relocation expenses. I'd bet there's not a lot of county recruitment or relocating going on these days. The county also spent $63,000 on employee development/computer training. Seems like the commissioners could easily trim 10 percent of that cost, even if it means one or two less diversity training sessions. The school health nurse program got $617,732 for FY2010; seems like a lot of money to have someone hand out Tylenol and take temperatures, and it could be much more cost-effective to have a few nurses with cell phones await a call and head on over to the affected school.
El Centro Latino got $17,850, but since that organization has departed, the county should save that money. Also, the county could cut its $8,500 for The ArtsCenter. And maybe the county's drug-testing program, which cost $8,600 this year, could be scaled back.
Big-ticket items include the planned county telephone system replacement, which weighed in at a cool $1 million. Renovations to the Link Center as well as the Planning and Agriculture Building cost $625,000. And plans to build an addition to the Southern Human Services Center cost $300,000 this fiscal year, and the bill will come to $6 million over the next three years. That's a lot of money to add a dental clinic.
SportsPlex membership discounts cost the county $35,000. Maintenance costs for the SportsPlex facility run $150,000. I'm sure there are plenty of possible cuts there.
All this could have added up to more than $2 million in savings. Now, I know that county folks who are much more knowledgeable about what these funds go toward can probably weigh in and justify some of those expenditures. But when it comes down to it, it's a simple question of what we must have now and what we can do without.
–Don Evans