Council member Penny Rich started it. When it came time in the council meeting, that went on more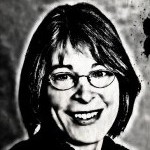 than five and a half hours last night, to hear more information about negotiations with Orange County over its contribution to the library expansion, she spoke up: Issue the bonds now; talk later. That prompted council member Sally Greene to concur. Then Jim Ward jumped on the band wagon.
For awhile it looked like the council had taken a page from the new Wake County School Board, approving major initiatives without giving the public fair warning. (The agenda item was only to hear more information and give guidance to town staff about continuing the negotiations with the county.)
Gene Pease, who qualified his support of issuing the bonds with the understanding that taxes wouldn't be raised to pay for operations of the expanded library, was the first to ask what's the harm in hearing what the county has to say. But Laurin Easthom was the rudder that ultimately turned the ship. While library expansion supporters, who sat in the first two rows of council chambers reading up to that point, glared, Easthom explained that on the campaign trail last fall she heard concerns from residents about spending all the way up to the town's debt ceiling in this sour economy. The town can't take on any major capital project for five years if all the bonds are sold and the money spent on the library.
Matt Czajkowski, the man who understands money, asked town manager Roger Stancil for the list Stancil was to provide of what potential major expenses lay in wait. A new police station? The $8 million commitment for the 140 West Franklin project? (Mayor Mark Kleinschmidt jumped in and said not to worry about 140 West Franklin; the $8 million would be offset by parking fees. Seems to me that if parking rates are high enough to make a dent in an $8 million bill, it may outprice users.)
Czajkowski then spoke directly to library supporters: Waiting a few weeks to sell the bonds could give the town more leverage in negotiating with the county.
Then, as Kleinschmidt noted, council members began falling like dominoes. In the end, the vote was 6-2 (Rich and Greene were the holdouts; Donna Bell left the meeting early because she was ill) to wait on the bond sale vote until after Kleinschmidt and Stancil had had a chance to talk with their counterparts in the county to learn more about what the county would chip in and explore some alternatives the county had raised.
As the 11 o'clock hour had come and gone, Kleinschmidt proposed dropping a couple of items from the agenda, but residents who'd been waiting all night objected. Kleinschmidt agreed to soldier on. "My next meeting isn't until 8 a.m.," he said.
— Nancy Oates