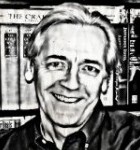 The list of items on the Town Council agenda for tonight's meeting is long. There are many topics to discuss, but a few do stand out.
Town staff is recommending that the council take no action on a petition regarding the operation of the town's skate park. Ryan Ogilvy, manager of the Chapel Hill Skate Park off Homestead Road, petitioned the council back in January about persistent problems at the 10,000-square-foot skate park, including overdue repairs at the 10-year-old facility. Some of the assorted 16 laminate-wood ramps are wearing out — holes in the ramps have injured kids, Ogilvy said. And town maintenance has been nonexistent. It's a shame the town doesn't want to act on Ogilvy's petition, because it means the conditions at the skate park, already bad, are likely to just get worse.
There will be a discussion of the Community Survey results. The survey cost $18,000 and was mailed out to 1,800 randomly chosen households back in December and asked a variety of questions on how the town is going about its business. At last we will find out just what respondents said about town services. I wonder whether any skateboarders were among the respondents.
We'll get an update on construction projects past and to come. The library expansion project will be revisited, with town staff seeking guidance on those plans. Maybe they want to know where exactly the council will move the library while the renovation moves forward. Also, the council will receive an update on UNC and UNC Hospitals construction. Does that mean the university will promise once again to replace trees it cut down along South Columbia Street?
Finally, staff has recommended the council adopt a resolution endorsing development of a Neighborhood Conservation District for Glen Lennox and set up a committee to come up with a timetable.
–Don Evans