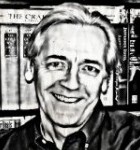 The Walgreens contingent of lawyers, designers and architects walked away from the Town Council meeting Monday night with broad smiles on their faces.
Who could blame them? The drug-store project proposed for the corner of Estes Drive and East Franklin Street looks classy, definitely upgrades a piece of property that has seen better days and got some concessions on a few key traffic issues — the median proposed for the South Estes side was eliminated, and the one on East Franklin was reduced from 4 feet wide to 3 feet wide.
And three council members – Harrison, Greene and Rich — praised the project. The council passed the special-use permit unanimously.
The evening just kept getting better for the Walgreens contingent. The council earlier had amended the Land Use Management Ordinance to include a new definition, "medical office," and slightly altered the definition of "clinic." You see, the LUMO amendment will affect Chapel Hill Center, the office complex that abuts the Walgreens property. The LUMO change opens the door for an influx of medical offices and clinics in the Center. And putting in a few doctor's offices and clinics in that complex will only add to the flow of foot traffic through the doors of the Walgreens.
With the recent closing of Kerr Drug at University Mall, and the fact that there are even more medical offices and clinics nearby, well, the future looks quite rosy for Walgreens.
Even the further discussion of the nightmare known as the East Franklin-Estes intersection couldn't dampen the mood. Bike loops at the traffic lights will come online when the townwide traffic light coordination enhancements kick in. At some point the state will widen Estes Drive. Close calls between vehicles and bikes will continue for a while.
But for the time being, the prospect of a Walgreens being built at that site is cause for celebration. The other improvements will come with time.
–Don Evans