By the end of June, Chapel Hill pedestrians can expect to make a trip to the islands — seven of them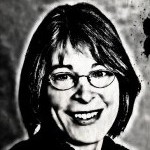 dotting main thoroughfares around town — and the federal government is footing most of the bill.
Years ago, the Town Council approved the construction of crosswalks or pedestrian islands to aid people crossing busy streets to get to or from bus stops. But when it came time to find the money to pay for them, the project kept sliding to the bottom of the town's priority list. Pedestrian safety doesn't rank nearly as high as having more room at the library.
Then Barak Obama got elected president, and funds from the American Recovery and Reinvestment Act trickled down to Chapel Hill, through the auspices of the Department of Transportation. Trucks began unloading orange-and-white traffic barrels last week near the work sites. Here's what the $380,000 price tag will buy:
– High-visibility black-and-white-striped crosswalks leading to and from a brick center island; crosswalks span Martin Luther King Jr. Boulevard at the bus stops just north of Piney Mountain Road (in front of the Timber Hollow apartment complex) and just south of Piney Mountain (in front of the Shadowood apartment complex); an identical crosswalk-and-center-island combo will span MLK Jr. Boulevard south of Hillsborough Road near the Foster's Market shopping center;
– High-visibility black-and-white-striped crosswalk without a center island, across Piney Mountain Road where it runs between the Timber Hollow and Shadowood complexes;
– Brick crosswalk and center island crossing MLK Jr. in front of Town Hall;
– High-visibility black-and-white-striped crosswalks with a brick center island, similar to those on MLK Jr. but spanning East Franklin Street; one will be east of Elizabeth Street, the other west of Couch Street.
But nothing is planned near the library. Pedestrians, enter at your own risk.
— Nancy Oates