In the next week or two, every household in the U.S. should receive in the mail a 2010 census form —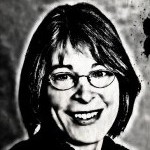 that's the plan, at least. The standard census form has nine questions that pertain to how many people live in the household and who they are — name, age, gender, race and ethnicity — then asks for a phone number, in case the Census Bureau has any questions about something on the form. Fill it out, mail it back, end of story.
Unless you're one of the lucky ones to receive the American Community Survey.
The Census Bureau launched the ACS in 2005, even though it is billed as part of the 2010 census, randomly selecting a new sample of households every month since then to receive the long form that replaces what used to be known as "the long form." If everyone who receives the ACS completes it and mails it back — which, by law, citizens are required to do — by the end of each year, the Census Bureau should have detailed information from about 20 percent of the total population. The data will be used to make decisions about where to build schools and roads and provide services to the elderly, among other decisions of how to distribute federal money.
But the questions on the ACS certainly give me pause. In among the questions asking about your home (What fuel do you use to heat it? Does it have flush toilets?) and citizenship status (What is the month, day and year of your birth? Are you a U.S. citizen?) are questions that, should the answers fall into the hands of an unscrupulous data entry clerk at the bureau, could cause trouble to the unsuspecting respondent. How much do you earn? What time do you leave for work? Amount of your annual insurance premium? Property taxes? Mortgage payment? Second mortgage? Do you have difficulty doing errands alone? Who takes care of your children?
The ACS does NOT ask for your Social Security number or any bank account numbers, nor does it send any questionnaire via e-mail. If you are contacted by e-mail, no matter how official looking, or are asked for your Social Security number, tax ID number or bank account numbers, you are being scammed. Don't respond.
The official ACS form is scary enough.
— Nancy Oates