A couple of days ago, we received a water bill in the amount of $186.01 covering the 13,000 gallons of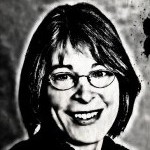 water OWASA claimed we had run through in the past 32 days, far more than the 3,000 to 4,000 gallons we normally use.
Immediately, we suspected Bill Strom.
But first we called OWASA. We explained to the customer service rep that we were bloggers, and perhaps because an image of the stereotypical blogger — sitting in the basement in his underwear, eating Cheetos and showering infrequently — came to mind, she agreed the amount might be a tad high. She pulled up our record and said she'd send a corrected bill. She said she'd had many calls similar to ours that day.
Sensing a conspiracy, we called OWASA's public affairs administrator, Greg Feller, the next day. He handed us over to customer service manager Jane Showerman — she swears it's her real name — who said the error was in our bill only. OWASA reads 20,000 meters a month, she wrote in a follow-up e-mail, and the error rate has been well below 1 percent.
Sometimes meter readers come back with a bad read, and OWASA sends them back out for a re-check, she said. "We get three or four we have to re-check in each cycle," she said, but that's out of 600 or 700 meters per cycle. Most errors are caught before the bill is sent out.
Last fall, OWASA inadvertently billed customers at the higher peak-season rate after summer ended. OWASA caught its own mistake when checking final bills of customers closing accounts. The utility issued a credit to the 500 or so customers who were overbilled. The error added about $20,000 to OWASA's bank account prematurely.
So we're awaiting our corrected bill, and as a precaution, just until we see what we really owe, we're holding off taking showers.
— Nancy Oates