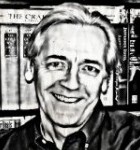 Mayor Mark Kleinschmidt has access to the town's credit card for less than three months, and it's already burning a hole in his pocket.
The man who confessed to relying on his personal credit card for daily living expenses seems quite enthusiastic about maxing out the town's credit limit. He wants to push ahead on a $16 million library expansion even though the town doesn't have the money to staff the library adequately – at least, not unless taxes are raised. And I believe the mayor sees that as a perfectly acceptable way to pay.
What the mayor is missing as he contemplates a spending spree is the bills that will all come due at about the same time. Let's not forget that, in addition to paying for the library debt, the town also is on the hook for the environmental remediation costs related to 140 West Franklin, which would kick in this spring if Ram Development proceeds on its timeline of breaking ground in June. Then, perhaps as early as 2011, the town must make good on its $8 million commitment for underground parking at the site.
Someone on Town Council should pull Hizzoner aside and clue him in to the basics of balancing a checkbook. His dismissal of the notion of living within one's means comes across as callous in light of the tough budget decisions many of his constituents are forced to make. Now is not the time for the town to "just put it on the card." Kleinschmidt doesn't seem willing to listen to Council Member Matt Czajkowski, who has shown an admirably clear head for finances.
Would someone on the council please step up and explain to the mayor that every dollar the town pays in interest on its debt is money that cannot go toward keeping other services we depend on up and running?
–Don Evans