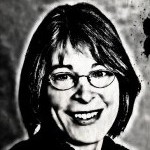 The Chapel Hill police want to ask you a few questions. Beginning with: How are we doing?
In formulating a strategic plan to better serve the community, the Chapel Hill Police Department has hired a consultant to pull together a report that includes what town residents think of the job police are doing and how the police and community can work together better.
As part of the process, the CHPD is hosting four community conversations (aka focus groups) to gather input from residents. Participants in last night's session at United Church of Chapel Hill had plenty to say.
As the economy tightens, more problems formerly handled by other agencies may be dumped on police. Almost all participants were unclear about making non-emergency calls to police. A separate number or procedure, a sort of 9-1-2 call, would help residents feel more comfortable letting police know of potential problems — a drunk couple arguing viciously at a bus stop; an elderly neighbor whose papers are piling up in the driveway — without tying up the 9-1-1 emergency lines.
Police may be under-trained in serving the special-needs community. Chapel Hill has a relatively high number of families with autistic children, in part because of UNC's renowned TEACCH program. As those children mature, they have the bodies and strength of young adults but the emotional and cognitive development of much younger children. A tantrum by a small child is annoying; by a young adult it can be terrifying. Yet police must respond differently from other aggressive incidents.
To work proactively with UNC students, police might consider holding information sessions to let new students know expectations of being a good neighbor and consequences of rowdy off-campus parties, underage drinking and illegal drug use and the like.
A town resident used to host and maintain for free a Web site with a GIS map that showed where crimes took place and arrests were made. He no longer has time to do it, and some would like to see police take on that service.
Residents want police to be model citizens in uniform and off duty, to "be the badge" as it were.
Overall, participants were pleased with police presence in town, especially the downtown foot patrols.
Even if you can't make either of the remaining two sessions, you can send your comments via e-mail to outreach@townofchapelhill.org. The final two meetings are Saturday, Feb. 13, 10 a.m.-noon at St. Thomas More Catholic Church, 920 Carmichael St., and Thursday, Feb. 18, 6-8 p.m. at Hargraves Community Center, 216 N. Roberson St.
Coffee and donuts are provided, of course.
— Nancy Oates