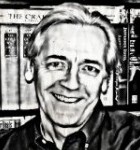 By any measure, town workers did a bang-up job preparing the town for last weekend's snow storm and clearing roadways in the storm's aftermath. They worked overtime and through the weekend to make sure life returns to normal for the rest of us. I was amazed at how quickly things got back to normal, because a half-foot of snow can really knock this Southern Part of Heaven on its collective butt.
At the Town Council meeting Wednesday night, several council members went out of their way to praise the town employees for the job they did. And that praise wasn't coming just because there were several dozen burly firefighters and other town employees sitting in the audience. It was obviously genuine and heartfelt.
So when the talk turned to the budget, which was why we were all there in the first place, and whether there would be money to hand out a few raises and not cut into health care benefits, everyone was all ears.
Kay McDaniel, the chair of the Town of Chapel Hill Employee Forum, got to the core of the matter: Town employees worry that another tight budget year coupled with a lousy economy will mean cuts in health care benefits as well as no pay increases. She pointed out that salaries for town employees have not changed in two years while many town workers are taking on extra duties – some are doing the jobs that two or three people once did.
McDaniel's points were echoed by several other speakers, who praised the town's attractive work atmosphere while pointing out that it could all melt away like the weekend snow if someone doesn't look out for the workers.
The question is: Will the town take care of its employees or double the size of the public library?
Expanding the library will take a big chunk out of town revenue. Town staff played their part in reducing town costs over the last few years. Now, it's time for the council to acknowledge that effort and put the workers first. Instead of putting the town deeper in debt, the council should provide for its workers at this crucial time. Now more than ever town workers could use that little extra in their paychecks or not to have to sweat it to find a way to pay the extra cost of health care.
As council member Jim Ward put it, the council can choose to spend money on bond debt or on other things, i.e., staff raises and health care. I say put the people first.
–Don Evans