Last week, The News & Observer sold its office space at 505 W. Franklin St. to Franklin Junto, a group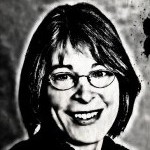 of investors led by Top of the Hill's Scott Maitland who will turn the space into a distillery. The N&O will pay rent to Maitland for a corner in the building where the dozen or so remaining N&O/Chapel Hill News employees will work.
The N&O sold the land and building for $2.15 million, about $800,000 below its tax value, considered the market value as of January 2009.
How did the N&O end up in such dire straits that it had to sell prime real estate in downtown Chapel Hill for nearly 30 percent off its market value? Its parent company, The McClatchy Co., took on too much debt a few years back when it bought the Knight-Ridder newspaper chain.
McClatchy financed $3.75 billion of the $4.5 billion purchase price. At the time, in 2006, McClatchy and its lenders evidently didn't think the purchase was a bad idea. But time has shown otherwise. The economy spiraled downward, and McClatchy struggled to make its loan payments. The company sold off what newspapers and assets it could and slashed staff. The N&O has cut its staff, which once numbered just over 1,000, by half in the past 18 months.
Now, in a sour economy that some financial experts say has not reached bottom yet, Chapel Hill's Town Council is considering issuing all the bonds it has available to it to finance some discretionary capital improvements, such as more than doubling the size of the library and fixing up the greenway. Because of the cost associated with issuing bonds, town manager Roger Stancil advised issuing them all at once, rather than one at a time as needed.
The town needs to have some funds in reserve in case 140 West Franklin is built, and I don't see how the town can walk away from that contract unscathed. (I'm awaiting a reply to my e-mail to Stancil and town attorney Ralph Karpinos as to what nullifying the contract would cost the town.)
All of the people who spoke at Wednesday's public hearing made solid cases for why the town should spend money on their particular projects. And if the economy were better, I'd feel better about the town taking on somewhat more debt to invest in those projects. But the economy is bleak right now, and we have made some spending decisions in the past that mean we may not be able to follow through on the projects voters approved a couple years ago. Even though the depressed cost of materials and labor right now would make capital improvements a bargain, they aren't a bargain if the town has to refinance repeatedly because something unforeseen has stressed its resources to the breaking point.
As McClatchy learned, sometimes the prudent course is to say no to a bargain.
— Nancy Oates