If you don't know what NSBRT is as you read this today, you must have taken off for the beach this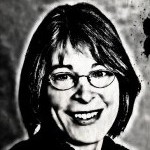 past weekend.
Town staff hosted a blitz of presentations, focus groups and community input meetings over the weekend to introduce North-South Bus Rapid Transit to the public. The bus line, part of Chapel Hill's fare-free bus system, will be essentially an express bus that will run in it's own dedicated lane and will have a transmitter aboard to synchronize its travel with traffic lights. As the bus approaches an intersection, the traffic light will ready to turn green so as to minimize the time that BRT vehicles spend at traffic lights.
The project is at its 30% design phase, and is just now beginning the station area planning. Consultants led the public through what development might occur near the BRT's limited stops.
Town planning staff have colored in spots on the Future Land Use Map to reflect the high-density development they would like to see near the bus stops. Consultants showed drawings of what the areas could look life with boulevards breaking up sections of road that are nine lanes across at present.
But before we get too far down the road with BRT, we need to look at the functionality: Who will ride the bus, and why?
We also need to sit down with some major development project investors to find out what would entice them to invest in a particular area. A previous council may have missed that step in approving what was then The Edge and now is Carraway Village. That parcel, wedged in between I-40 and Eubanks Road.
Council approved a Special Use Permit to build a major commercial and retail center with some apartments along the western border. But what came out of the ground five years later were apartments, plus a Starbuck's and a Chick-Fil-A. Apparently, we forgot to loop in the investors with the money to bring the project out of the ground. Something about that site is not appealing to investors. We need to find out definitively what was missing.
Town staff will bring before council Monday night (July 15 at 5:30 p.m. in Council Chambers in Town Hall) what they heard from all the informational meetings and events.
Join us!
— Nancy Oates