Give us another chance. We had to make a comparatively last-minute change of venue for the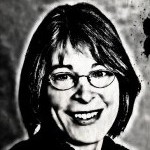 fireworks that for years had been at Kenan Stadium on July 4th, and we faced a steep learning curve.
When Mack Brown returned to UNC as its football coach at the end of last year, he insisted on swapping out the grass field for AstroTurf. Work crews are putting the finishing touches on the newly laid synthetic grass field at this very moment.
Fireworks don't mix well with synthetic grass. Although it won't catch fire the way grass does, it will melt when those flecks of burning cinders land on it. Given the likelihood of damage, UNC and town staff mutually agreed to cancel the fireworks display at the stadium.
Turns out trying to find an alternate venue for a major fireworks event last minute is harder than booking a wedding reception on the fly. The largest open space available was Southern Community Park.
Staff scrambled, and I give them a lot of credit. The event at Kenan Stadium had grown over the years to attract maybe 20,000 fireworks fans. Live music, seating, snacks and bathrooms — we had the ability to invite people beyond those with a Chapel Hill address to a free party. With Kenan Stadium scratched off our list, the next biggest venue could handle maybe a quarter of the crowd we've had in the past.
Traffic along 15-501 was bumper-to-bumper for more than a mile. Frustrated drivers let their passengers out in the middle of the road to hike in. Afterward, people walked in the dark along the shoulder and even in the road to get home. People who gave up and tried to find other vantage points had limited views due to tall buildings and tall trees (yes, there are some left).
Those accounts are from people who tried to get to Southern Village that evening. I joined a crowd of expats on top of the hospital parking decks, people who did not realize the venue had changed or who knew what rush hour traffic was like on 15-501 and did the math for the July 4th event.
Some things we can do differently next year: 1) Use our digital traffic signs to inform drivers days in advance of the change of venue; 2) Run shuttle buses from the hospital parking decks and University Place; 3) Have smaller fireworks displays in multiple venues around town.
Or, join us on the parking deck. Bring beach chairs and a boom box.
— Nancy Oates