Chapel Hill residents take housing affordability seriously. Are we on Town Council poised to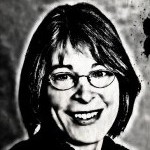 undermine progress we've made?
The budget we passed last week included a property tax increase that would fund the $10 million bond voters approved last year to be spent on increasing the supply of affordable housing.
Some years back, council approved accessory dwelling units almost everywhere in town with the intent of increasing the supply of affordable housing.
This week, council will take up the issue of short-term rentals, such as AirBnB and VRBO. One of the ideas proposed during the Economic Sustainability Committee meeting earlier this month was that those ADUs be approved as short-term rentals.
Under current law, property owners can build a garage apartment or small detached house on the same lot as a larger house in a single-family residential neighborhood. Due to their small size and lack of amenities available in an apartment complex (no swimming pool, gym equipment or tanning beds), they would command lower rent than a traditional house or apartment. They might also draw students away from larger rental homes, leaving those available for families.
Anecdotally, I've learned from people who own units they rent out on AirBnB and the like that short-term rentals are much more lucrative than renting the place under a year-long lease and is less wear-and-tear on the unit.
The Orange County Visitors Bureau estimates that short-term rentals in Chapel Hill generated about $5 million for homeowners in last year, a 40% increase over the prior year. The town sees very little of that revenue reflected in occupancy taxes. Despite more than 300 units in Chapel Hill listed on AirBnB and similar sites, only a handful of property owners (think single digits) have applied for a permit that would ensure they comply with health and safety standards.
If we allow whole-house short term rentals, including ADUs, what impact will that have on the supply of affordable housing voters have made clear they want to increase? While owners of ADUs understandably want to make extra income from their assets, would we be funneling to them the property tax increase voters intended to fund affordable housing?
— Nancy Oates