Which came first — residents with a plethora of discretionary income? Or craft breweries, tapas bars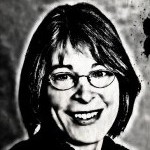 and the availability of Starbucks' White Chocolate Mocha Frappuccino on every street corner?
If we build it, they will come, goes the adage. Last Friday morning at the town's Economic Sustainability Committee meeting, Alisa Duffey Rogers, project manager of the Future Land Use Map and the rewrite of the Land Use Management Ordinance, presented photos of her vision for downtown — clusters of tall apartment buildings wrapped around parking decks with ritzy retail shops at the base, made to order for those with plenty of disposable income perched in town temporarily.
Certainly, developers will rush to build such high-profit luxury living spaces. And certainly, we need residents with considerable discretionary income to support businesses in town. But those businesses and our main employers can't run without employees — people to cook, serve and clean in restaurants; municipal employees; junior professors, support staff and groundskeepers on campus; nurses, technicians, and laundry and food service workers at the hospitals.
As towns around us grow, modestly paid workers will have employment options that don't require commuting to Chapel Hill. We need to build homes for "the missing middle," those in the 80% to 120% Area Median Income.
To that end, economic development officer Dwight Bassett proposed that the town buy the Lakeview mobile home park land for $5 million and redevelop it.
The town has no money to redevelop the land anytime soon, given commitments we've already made, such as a new municipal services center, but town ownership of the land would remove pressure on Lakeview residents to relocate in the near future.
Nevertheless, a consultant presented various redevelopment options to create — repeat the refrain — a vibrant, walkable community. He panned the barracks-style housing of multifamily units and townhouses lined up cheek-by-jowl in straight rows, edged by barely a fringe of grass. He claimed that development did not have to be dense, and showed a drawing of two-story apartment buildings.
His pitch and pictures seemed very much like what we had envisioned for the town-owned land at 2200 Homestead Road that Town Council designated as a combination of market-rate units sufficient to subsidize an equal number of affordable units. But when we turned it over to staff, we got back barracks-style units, block-y apartment buildings and a communal living building with no target tenant. And the cluster of tiny homes had been erased. A majority on council shrugged it off.
What makes us think the Lakeview project would have a different outcome? And what makes us think that a low-density development would be financially feasible for the town when professional developers say only high-density makes the numbers work?
The consultant flashed figures of wealth levels of town residents, indicating that two-thirds of Chapel Hill's population is considered high-wealth (he did not define the term). He did not stratify the pay levels of the jobs in Chapel Hill. Yet that's what we need to focus on. To ensure a stable, well-functioning town, we need to build for the people who work here.
— Nancy Oates