At our Jan. 9 work session, Town Council took up the topic of the Future Land Use Map. Council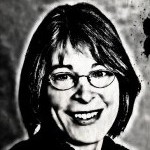 must approve the FLUM before the Land Use Management Ordinance can be rewritten. Toward the end of the evening, Alisa Duffey Rogers, hired by the town to lead the LUMO rewrite, cajoled us into a game. She had meticulously cut out dozens of tiny pictures of buildings and asked us to stick them on maps of the six corridors of town that staff had determined were ripe for redevelopment.
Those areas are: 1) North MLK Jr. Boulevard, from Homestead Road to north of Carraway Village; 2) South MLK, from Homestead Road to Rosemary Street; 3) North 15-501, from the single-family homes south of Estes Drive to I-40; 4) Downtown, Franklin and Rosemary streets from Henderson Street to Carrboro; 5) N.C. 54 from Fordham Boulevard east to the Durham County border; and 6) two nodes on South 15-501, one just north of Fordham Boulevard and S. Columbia Street, and the other the Southern Village Park-n-Ride.
And we treated it like a game. For 20 minutes we joked and talked and wandered from map to map, sticking our little building stamps and green stars (parks) and red dots (objections) willy-nilly.
Then to my surprise, I saw photos of the completed maps in our Town Council packet as material for a presentation on the FLUM.
Rogers has done an outstanding job of reaching out to the community, collecting some 1,600 comments from residents and others who work, shop and play in town about how they want to see the town grow. To see our game elevated to the level of input as or more important than community feedback was disconcerting.
A petition that will come before us at our Jan. 16 meeting underscores why.
The petition comes from homeowners in the Briarcliff and Ridgefield neighborhoods that in recent years have regularly endured flooding from new construction upstream.
The folks in those neighborhoods are in a bind. FEMA won't buy any home valued over $250,000. Even if a homeowner were willing to accept $250,000 for a home with a higher tax value, FEMA can't buy it for below market rate. Homeowners must clean up after every flood to prevent mold from taking root. Flood insurance, as expensive as it is, does not cover health-care treatment for chronic mold exposure.
When we played our game, we didn't take into consideration topography or traffic or the pressure development would put on creeks that flow through neighborhoods.
We can't shrug off the impact of flooding and traffic on people who have invested a good portion of their wealth in our town — individual homeowners. Planning for growth is not a game.
— Nancy Oates