For the first time in my life, I live in a neighborhood with a swimming pool. To celebrate the New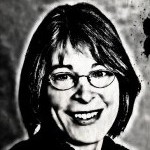 Year, some of my neighbors and I took a polar bear plunge. That the weather was a mild 66 degrees helped, but not as much as you'd think. The water felt every bit the liquid ice it was.
Maybe it was just that getting out of the pool was such a relief by comparison, but I felt great the rest of the day.
This week we take another plunge as council meetings resume with a work session on Jan. 9 to talk about the Future Land Use Map. The idea behind the FLUM is to lay out what sort of development should go where. It is not binding, but it gives prospective investors an idea of what council might be amenable to in a given area.
For the past nine months, town staff have been reaching out to town residents, collecting input from the community about how the town should grow, the type of development we want to attract and what we'd like to discourage. Staff identified six areas that might be vulnerable to redevelopment.
A few months ago, the Chapel Hill-Carrboro Chamber of Commerce asked council to add five additional areas to the study area. Council nixed considering the three areas in the Rural Buffer, but gave the nod to consider the two remaining: one that was south of Southern Village along 15-501 and the other northeast of I-40 off Erwin Road.
Unfortunately, the staff's outreach efforts were nearly complete, so adding the new areas of study would set our schedule back by nearly a year. This matters because council and staff had wanted the FLUM done before continuing with the much-needed rewrite of the Land Use Management Ordinance (LUMO).
Now council is faced with three options: 1) Stage another round of community visioning exercises, which would delay adopting the FLUM and the LUMO rewrite; 2) Move forward with the six areas originally under consideration, adopt the FLUM and amend it later, after the visioning exercises take place, thus allowing the LUMO rewrite to proceed on schedule; or 3) Defer adopting the FLUM until after the additional visioning exercises for the new areas, which would delay the LUMO rewrite.
We can't forgo the visioning exercises. Council represents the town residents, and we can't shut out their input on an issue as important as how the town should grow and change. Yet new development ideas are in the works for the area south of Southern Village, and without a visioning exercise and FLUM, council is left to consider projects piecemeal.
Regardless of what we decide (and we won't vote on anything until our Jan. 16 meeting), some faction of interested parties will react icily.
This is the council version of the polar bear plunge.
— Nancy Oates