"I have some good news to share," began a letter to Chapel Hill News readers from publisher Sara Glines.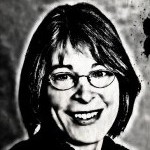 But it wasn't good news. What followed was a 6-inch column of malarkey.
The Chapel Hill News ceased publication at the end of December. It had stopped publishing news a year before that, when McClatchy, owner of The News & Observer, bought the Durham Herald-Sun in December 2016. The CHN newsroom staff, already working out of office space in Durham, were shifted to the Herald. The CHN became a single 22×22-inch sheet, folded in half, wiped free of news and replaced with recipes and reviews of Raleigh restaurants.
Glines went on: "… we have heard from our audience that the content we were presenting no longer connected with them the way it once did."
You got that right.
The CHN would have turned 96 in March. Louis Graves started The Chapel Hill Weekly in 1923. In the early days, Graves and his wife, Mim, would drag folding chairs out onto Franklin Street and talk with passersby, gathering news to report. The paper came out twice a week after Graves sold it to a group of investors, led by Orville Campbell, in 1954. It became a "daily," publishing six days a week and adding wire copy, in 1973 and changed its name to The Chapel Hill Newspaper. The paper sold again in 1987 to a subsidiary of Dow Jones and scaled back to three days a week. In 1992, it began free distribution to 22,000 households so as to attract big-name advertisers and a new buyer, the Raleigh News & Observer, the following year.
Over the years, the CHN covered such breaking news as the Mah Jongg craze coming to town, cab drivers winning safe-driving awards, zoning moves by the town's board of aldermen during desegregation, each national title won by the UNC men's basketball team and every UNC football game.
So when Glines continued her letter with "We heard over and over that food, dining and entertainment would be a better fit with [readers'] lifestyle," I knew she hadn't asked Chapel Hillians, who would have told her that we want stories that impact our lives.
On Jan. 3, Triangle Today debuted as a half-sheet (11×22 inches) of newsprint folded in half. It lists a few restaurants and a few bands, mimicking paid content.
Ironically, when The N&O struggled to turn a profit, it relied on its community newspapers to keep it afloat. Locals bought enough ads in the community newspapers to make them reasonably profitable. Local staff were paid much less than reporters and editors in Raleigh and were closely connected to the community. The CHN published news that was relevant to readers, and readers could trust what they read.
Chapel Hill residents now must subscribe to a Durham newspaper to read any stories about what's happening in our town.
We at Chapel Hill Watch are setting up the equivalent of folding chairs on Franklin Street. Tell us what you've heard. We'll track down rumors and post the news.
Louis Graves would approve.
— Nancy Oates