We started a new tradition this New Year's Eve – we wrote all the bad things that happened in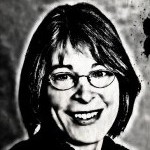 2017 on little slips of paper, then tossed them into the fireplace. It was not as big of a bonfire as I expected, given the national politics and ripples into global and state affairs. And it felt good to watch the edges of a year's worth of disappointments and worry singe and curl and waft up the chimney.
The looking-back research necessary for coming up with my burnable list meant reviewing what had happened on council in 2017. (Only two issues made it to my stack of notes to burn.) Most of what we did on council this past year was praiseworthy. To wit:
— We approved an ambitious set of guidelines for development along West Rosemary St. Yes, they will require financial sacrifices on the part of taxpayers and developers, but if followed, they will result in a downtown we can be proud of.
— We approved the construction of a Wegmans grocery store. The traffic issues did not get resolved in the best way possible — SECU, which owns the property next door, would not continue the easement it extended to Performance Automall so that the site could be accessed at the traffic light on U.S. 15-501 — and the residential neighborhoods on two sides of the property will take the quality-of-life hit for the rest of us. The expected sales tax revenue will enable us to afford amenities and services without a property tax hike.
— Speaking of amenities, the American Legion Task Force reported on its work, encouraging us to think generationally and preserve the entire parcel as community gathering space. A thousand people responded to the survey on how to use the land, the vast majority of them supporting some form of community-wide access.
— We approved a light-industrial zone along Millhouse Road and affirmed our support for mixed-income housing along Homestead Road. Elkin Hills became the newest neighborhood conservation district, preserving affordability in the neighborhood of small houses. We annexed Carraway Village and the Merin Road Community, which will generate additional property tax revenue for town coffers.
I tossed two issues into the fire, but unfortunately, town residents will have to deal with the impact for years to come:
— We were unable to make any meaningful corrections to the Ephesus-Fordham form-based code, and the town manager approved another massive apartment building some call Son of Berkshire, this one built in the Resource Conservation District.
— A council majority approved a Conditional Zoning process, essentially sight unseen. The process would allow spot rezoning anywhere in town and gives final approval of a project to the town manager, who can relax quality-of-life safeguards. Developers can negotiate with individual council members in private, which the Morrisville mayor and planning board chair warned against based on their experience with Conditional Zoning.
We have much work to do in 2018, but much to look forward to as well. Stay tuned, and Happy New Year!
— Nancy Oates