Donald Trump seems to delight in causing chaos, regardless of the consequences. Like a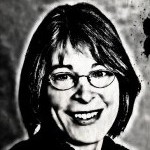 toddler in the throes of a temper-tantrum, breaking everything he can get his little hands on, Trump gets attention through the disruption he creates. And Congress, the only authority figure that can put him in time out, instead stands to the side, embarrassed by his outbursts but unwilling to intervene.
But you knew that already.
Recently Trump turned his petulance toward a group of young people known as Dreamers, whose parents brought them to the U.S. as children without proper immigration papers. Once they turned 18, the U.S. government could deport them for being in the country without documentation.
In 2012, then-President Obama created the Deferred Action for Childhood Arrivals program that enabled this relatively small group — children younger than 16 had to have arrived before June 2007 and be younger than 31 by June 15, 2012, a cohort of about 800,000 nationwide — to acquire work permits and driver's licenses and to have no deportation proceedings lodged against them for two years. Those enrolled could renew their deferral for additional two-year periods.
Now Trump has scrapped the program and has asked our ineffectual Congress to decide what to do. Meanwhile no DACA enrollee can renew their deferral term once it expires.
For a self-described "businessman," Trump's actions make no sense. Taxpayers paid to educate these young people who now are earning money, buying things, paying taxes, contributing to the economy and lowering the cost of health insurance premiums. Why export these hard workers and sharp minds to benefit another country?
From a humanitarian perspective, Trump once again chose cruelty, uprooting lives and ripping apart families.
Fortunately, communities across the country are speaking out and, to varying degrees, defying Trump. Last Wednesday, Chapel Hill Town Council passed a resolution that Carrboro's alderman had passed the night before, asking the town manager to comb through the budget for money that could be contributed to nonprofits assisting DACA enrollees.
The budget for this year is set, so any money shifted to those nonprofits would have to be taken from another department's, project's or organization's intended use. Some money we can't reallocate. For instance, paring $500 apiece from the $2,500 to $6,000 raises we gave to the 30-some town employees making more than $100,000 annually would result in a donation of impact, but we can't touch those pay raises. The $30,000 set aside for shoveling sidewalks ignored by private property owners would be fair game.
I am pleased that council is taking this small step to stand up to a bully. I hope other towns across the country will be inspired to do likewise.
— Nancy Oates