Some of the candidates for Town Council attended our season opener on Wednesday. I hope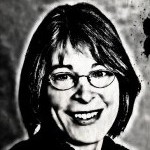 those who stayed through the development agreement discussion do not rue their decision to run. The Sept. 6 council meeting gave candidates an accurate picture of some of the tortuous discussions we get ourselves into.
Council is beta testing holding meetings on Wednesday nights this fall to give council members time to read our packets over the weekend and then give staff time to research answers to our questions. At our Sept. 6 meeting, we endeavored to come up with a template for conducting development agreements, an alternative to the quasi-judicial process of a Special Use Permit.
In the past, development agreements have been available, by state statute, only for large, complex projects that would be built out over a long period of time. Obey Creek chose a DA, as did the redevelopment of Glen Lennox and the Carolina North master plan.
But last year the N.C. General Assembly authorized DA's to be used for projects of any size, complexity or timeline. Chapel Hill used that process successfully for the redevelopment of Fire Station #2 on Hamilton Road, a public/private partnership that resulted in a larger, more functional fire station to be built alongside a private office building. Much of that success can be attributed to Chief Matt Sullivan, who negotiated for the town.
During our Sept. 6 discussion, which is how I'll refer to the free-for-all that ensued, we tried to set up a framework for who should negotiate, how long the process would last and how to incorporate public input.
Our only unanimous agreement came on the point that there is no one-size-fits all template. Each project that might choose a DA has its own unique features and pros and cons of how to handle them.
For instance, the town has never come out ahead when we try to negotiate from the dais: nine people with different ideas, each of us thinking ours is the correct vision, against one applicant with a very focused outcome. But having only a handful of council members negotiate with the applicant leaves out council members advocating for the interests of other constituencies. And having staff negotiate, when they're trying to second-guess what a divided council wants, puts us in a vulnerable position.
How do we create a less arduous process for development that benefits the community and is not simply a sausage of individual council members' priorities?
At the end of the evening, we punted back to staff, asking them to come up with a process and bring it back to us for "tweaking." Staff expects to return a plan to council in October.
We then allowed the Amity Station applicants to use a DA for their project proposed for West Rosemary Street, underscoring that we expect the project to comply with the West Rosemary Street Development Guidelines.
Stay tuned.
— Nancy Oates