When the Chapel Hill News began publishing recipes on its front page — sometimes recipes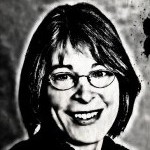 from restaurants in Raleigh — we knew its marriage to The News & Observer was on the skids. Today the breakup becomes official. As you read this, the sole reporter and her editor are cleaning out their desks and moving in with the Durham Herald-Sun.
For the first time in 94 years, Chapel Hill will not have a newspaper in town.
Louis Graves opened The Chapel Hill Weekly in 1923. Though the paper has gone from publishing weekly to daily to thrice a week and now twice, and has changed ownership a few times, some version of the Chapel Hill News has been in Chapel Hill since the paper's birth. Starting Tuesday, it will operate out of Durham under the auspices of The Herald-Sun and will no longer be affiliated with The N&O.
In 1954, Graves sold the newspaper to Orville Campbell. In 1963, Campbell moved the six full-time staff to 501 W. Franklin St., which he had purchased and named the Bentley Building (his middle name, and his mother's maiden name). He bought 503, next door, for Colonial Press. A decade later, the news staff had ballooned to 50 and had outgrown the Bentley Building. Campbell moved the entire operation a scootch west to 505 W. Franklin, which became the Chapel Hill News Building. The News rented out space to a variety of tenants over the years, including Algonquin Press and the Chapel Hill Board of Realtors.
In 1987, Campbell sold the paper to Ottaway Newspapers, which also published The Wall Street Journal. In 1993, the paper changed hands again, this time purchased by The N&O. In 1995, McClatchy Corp. bought The N&O, and with it, the Chapel Hill News.
The Chapel Hill News printing press closed in the early 2000s, and the building was sold to Scott Maitland, owner of Top of the Hill, who started a distillery in the space where the press used to roll. The news staff remained at the 505 building, which was informally dubbed "the Chapel Hill Booze Building," until last year, when the dwindling news staff moved to The Center office complex at 1504 E. Franklin St.
Last December, McClatchy acquired The Herald-Sun from Paxton Media Group. Squeezing The Herald-Sun into the press rotation at McClatchy's print facility in Garner required the Durham paper to move up its deadlines, leaving that much less time to update breaking stories. The Chapel Hill Herald has ceased publication.
Much is still unknown about how the transfer will affect delivery of the Chapel Hill News, which used to be inserted into The N&O or delivered separately and for free to non-N&O subscribers.
But Tammy Grubb, the reporter who for years has written the entire Chapel Hill News almost singlehandedly, will spend most of her time in Chapel Hill, camping out at the library and various coffee shops with free wifi as she writes up stories on the news she covers in town. She and editor Mark Schultz both used to work for The Herald-Sun, so it will be almost like coming home, in the Robert Frost sense of "Home is the place where, when you have to go there, they have to take you in."
They, like us, will be anxious to see how this new union will work out. In the meantime, watch your driveway for a newspaper.
— Nancy Oates